Guest post by Rebecca Flansburg
I have lived, breathed, and worked in the children's book industry for a decade. I love books. All books. My "to be read pile" at home is in danger of toppling over and squishing me! I'm also a mom to two awesome teens and, much to my chagrin, they DO NOT share my love of books.
::sigh::
Over the last ten years, it's been a constant battle to encourage them to read. Then graphic novels for middle-graders became a "thing" and both of my kids eagerly embraced this style of books for kids.
Graphic novels are like comic books and chapter books all rolled into one—perfect for older kids who are past picture books but still like the vibrancy of illustrations. These colorful books are a highly visual medium and can put stories with diverse, multicultural elements into a new perspective for young readers.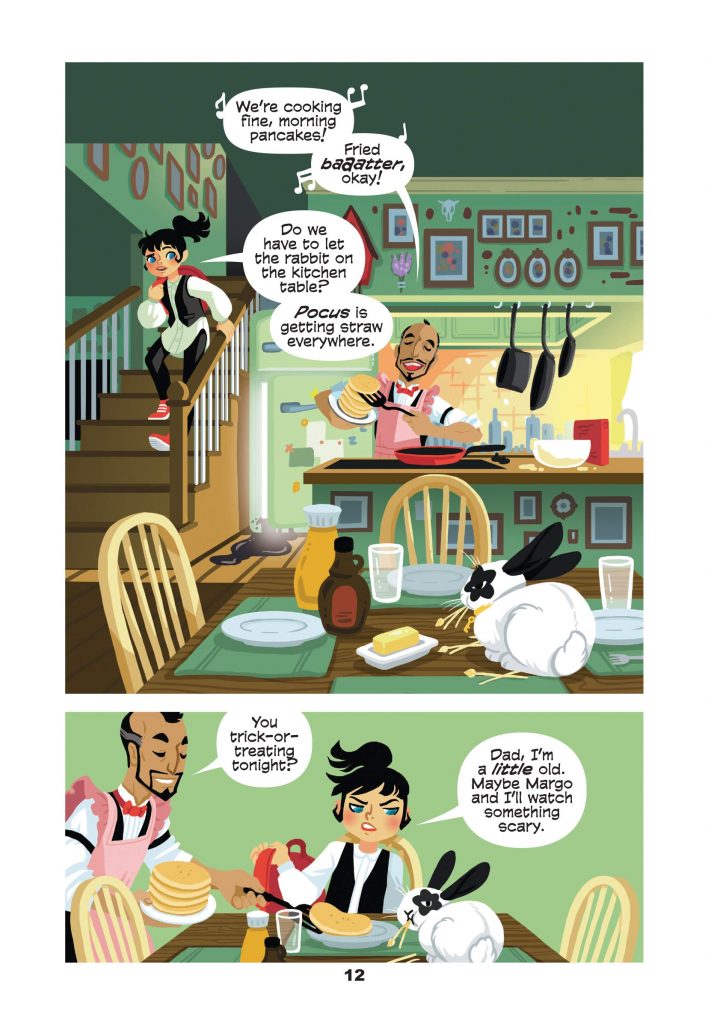 At first, educators and parents put on the brakes and claimed graphic novels weren't really chapter books and didn't "count" as "reading." As time has progressed, everyone has come to realize that older readers love these books and reading…is reading.
Here are three new middle-grade graphic novels that have crossed my desk that I know will be "kid-approved" in your home and classroom.
Graphic novels for middle-grade readers
Zatanna and the House of Secrets by Mathew Cody, illustrated by Yoshi Yoshitani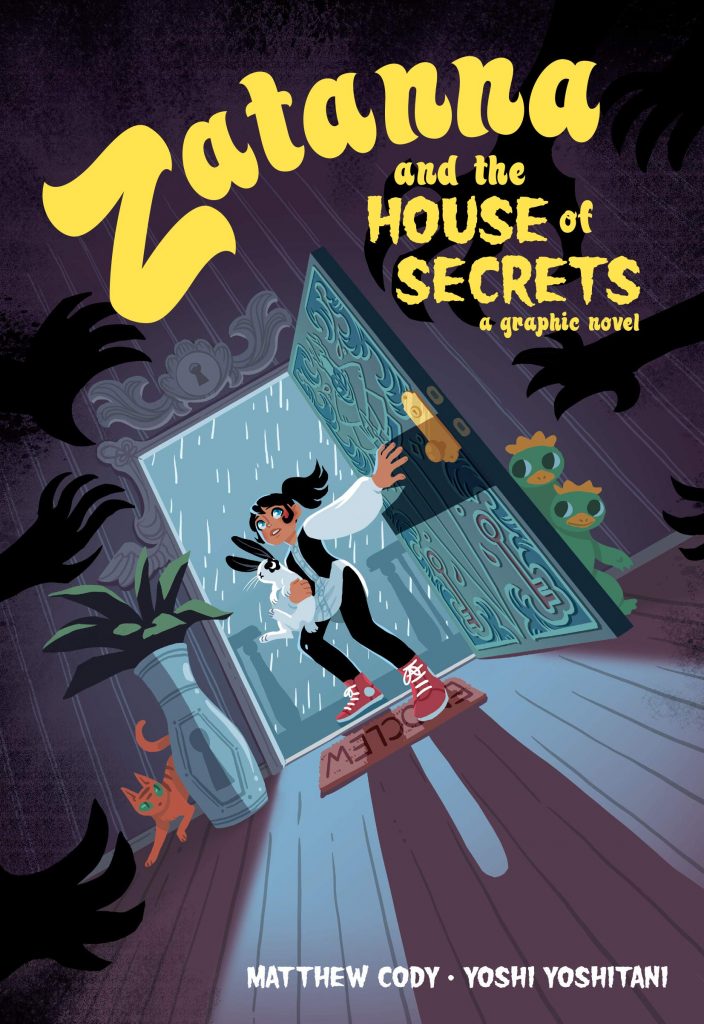 This DC Comics diverse graphic novel is perfect for readers who are fans of father/daughter relationships/self-discovery, girl power, fitting in, and mysteries.
Welcome to the magical, mystical, topsy-turvy world of the House of Secrets, where Zatanna embarks on a journey of self-discovery and adventure … all with her pet rabbit, Pocus, at her side
Zatanna and her stage magician father live in a special house, the House of Secrets, which is full of magic, puzzles, mysterious doors, and storybook creatures–it's the house everyone in the neighborhood talks about but avoids.
At school one day, Zatanna stands up to a bully and everything changes–including her friends. Suddenly, Zatanna isn't so sure about her place in the world, and when she returns home to tell her father, he's gone missing, lost within their own home.
Batman Tales: Once Upon a Crime by Dustin Fridolfs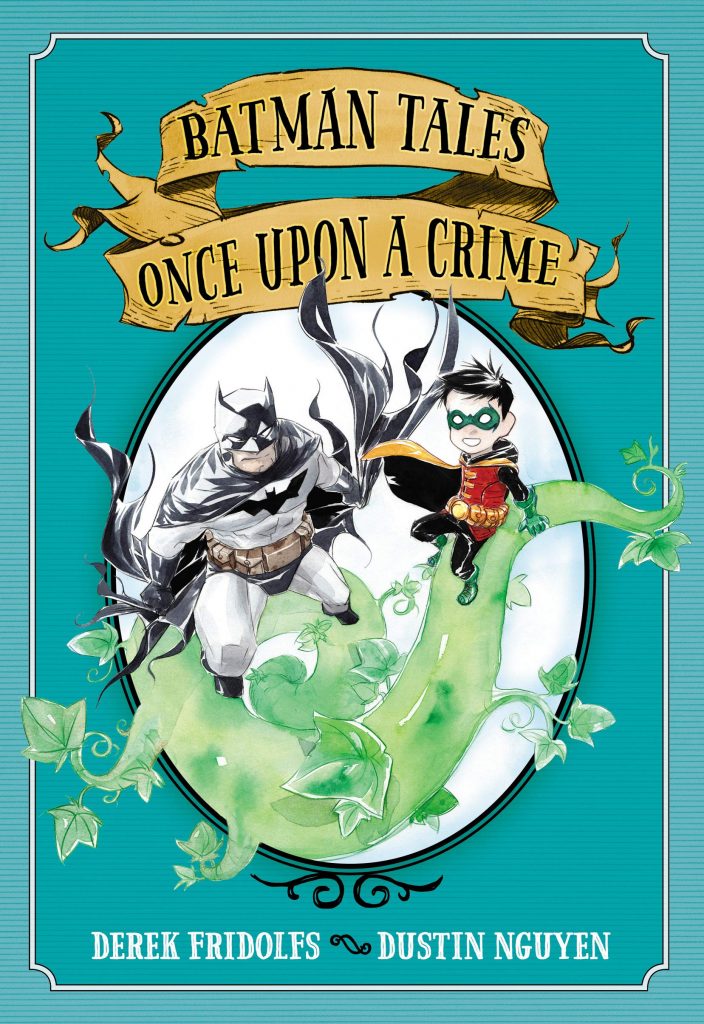 This DC Comics graphic novel is a unique blend superhero and a reimagined, super-powered, re-interpretation of the classic tales, Pinocchio, The Snow Queen, and Alice in Wonderland all rolled into one crazy story! This graphic novel is perfect for readers who are fans of heroism, friendship/teamwork, girl power, fitting in, and mysteries.
Gotham City is filled with stories–of heroes and of villains, of police and criminals, of families both lost and found. But the enchanted short stories in BATMAN TALES are brought to life with a classic fairy-tale twist that will fill you with wonder.
Batman: Overdrive by Shea Fontana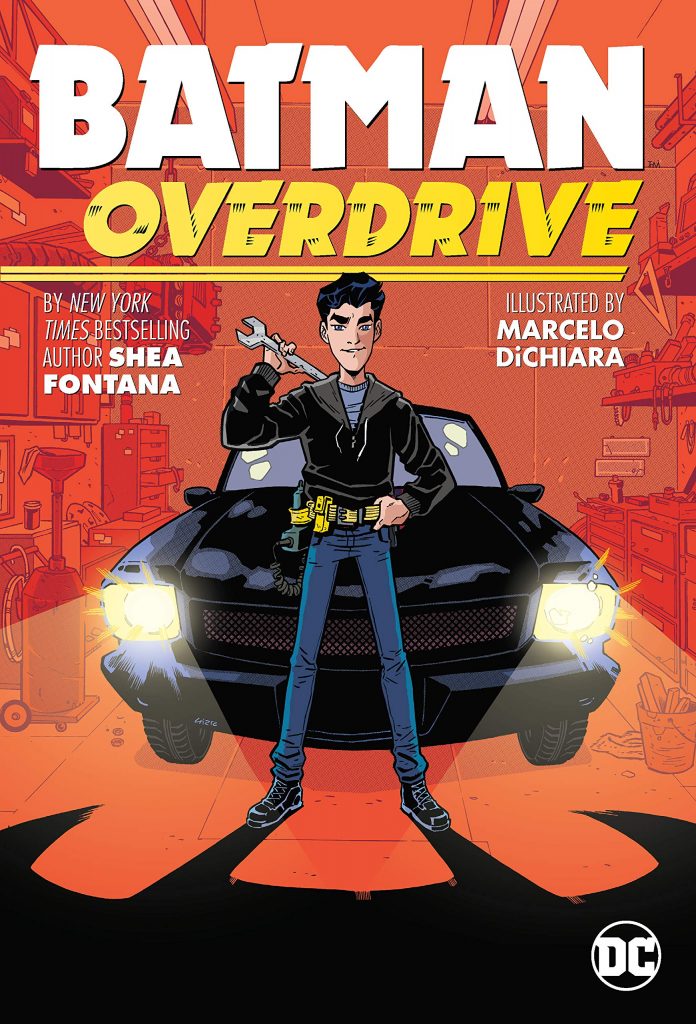 Noted as one of the "Anticipated Reads of 2020, this DC Comics middle-grade graphic novel has some great concepts in it like heroism, forgiveness, teamwork, trust, dealing with grief, with a side order of love of hot rods! If your reader loves superheroes and fast cars, this book will be a "must-read."
Batman: Overdrive tells the story of how a young, pre-Batman Bruce Wayne came to build the Batmobile while still processing the pain and guilt of his parents' death, and how he comes to understand that he doesn't have to walk through life on his own.
Driven to solve the mystery of his parents' murders, teenage loner Bruce Wayne hones his detective and combat skills as he scours the underbelly of Gotham looking for clues. Feeling responsible, Bruce is eager to find someone to pin the blame on so he can absolve himself of the guilt he feels. His quest for freedom while still clinging to the past is revealed in his effort to rebuild his dad's first car. Finding the correct parts forces Bruce to open himself up to new friendships and challenges, ultimately leading him to what he desires most: freedom!
What graphic novels do you recommend?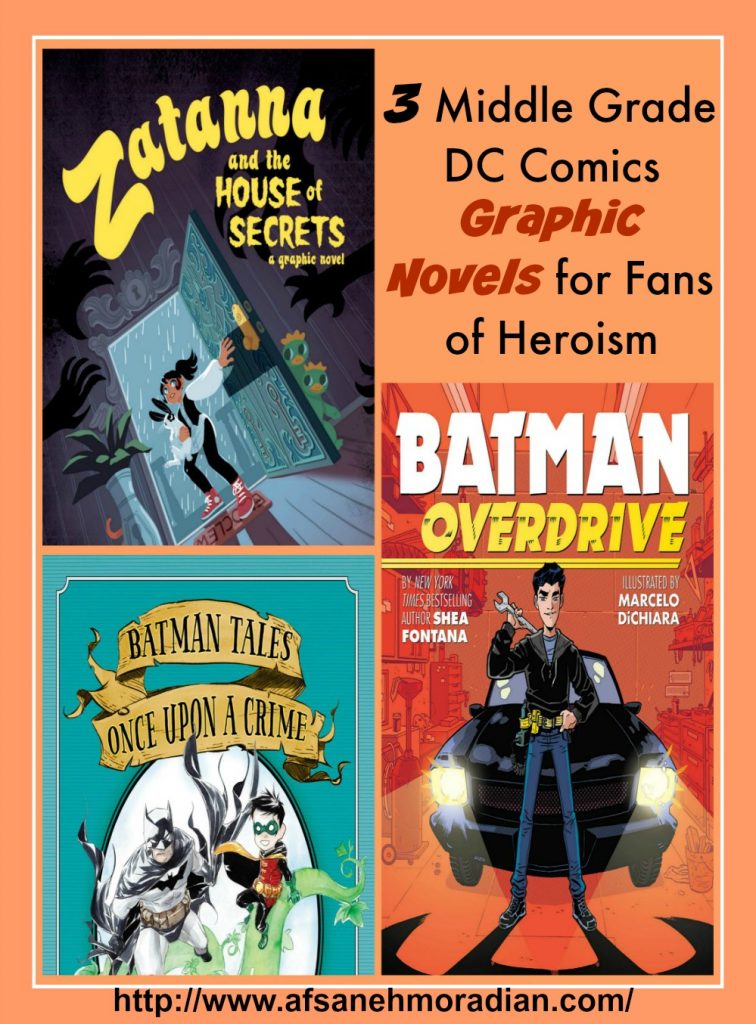 Rebecca "Becky" Flansburg is an author, freelance writer, and project manager for the non-profit online children's literacy initiative Multicultural Children's Book Day. Her published works include FREElance FREEdom: Creating the Work-From-Home Life You Crave, Mom Bossing, and Sissy Goes Tiny; a children's picture book co-written with fellow Minnesotan, B.A. Norrgard. Her goals for 2020 include a co-written children's literacy ebook called The ABCs of Book Jumping (May 2020) and Scuttlers; an urban fiction thriller (late 2020).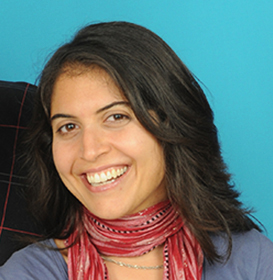 Afsaneh has been teaching for over 15 years from preschool to graduate school, and is often invited to give teacher training workshops and speak at educational conferences. Her vast experience in working with different ages, academic levels, and cultures has given her the ability to work with anyone and help them achieve their learning goals. She is also the author of Jamie is Jamie.