One year ago, my book Jamie is Jamie: A Book About Being Yourself and Playing Your Own Way was released.
I celebrated with a book launch event at Books of Wonder and a small tour in the NYC/NJ area including readings at Bank Street Bookstore in NYC and Words Bookstore in Maplewood, NJ. I was such a magical day and in honor of Jamie's one-year milestone, I want to share some of the highlights from that memorable experience. Enjoy!
The book launch event at Books of Wonder was an amazing experience. Over 60 people came, many of whom were friends, family, and people I've known from many stages in my life.
I had a chance to explain why I wrote the book, and how fortunate I was to have grown up with Free to Be You and Me playing in the background and a mother who did not accept the role she was given, but broke down boundaries for herself, opening doors for many women after her. My parents never put limits on who or what I could be and I carry that sentiment into Jamie's story.
"Be yourself because whoever you are is good enough and worth celebrating."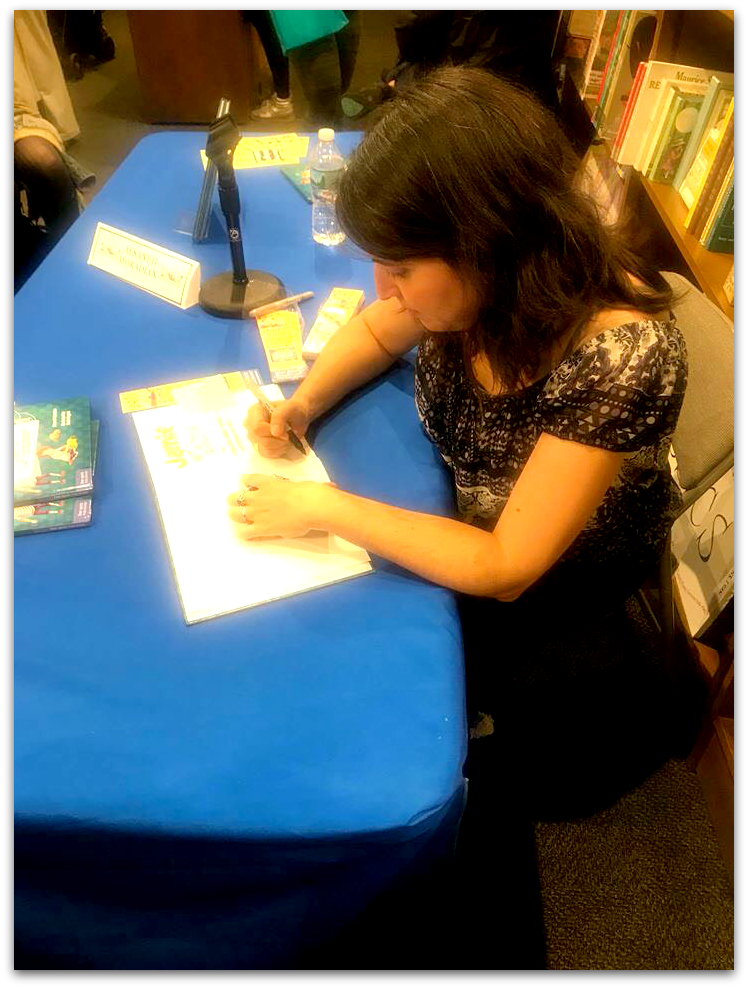 We had a wonderful discussion of how play is being removed from early education and the need for more children's books that support children who do not look or act like the majority of the kids in their books.
The book launch was followed by reading the book to 16 different classes at different schools and the New York Public Library. The groups ranged from Kindergarten to 5th grade.
Kids are always fun and insightful and I loved hearing their different ideas as they responded to the story.
Initiating Jamie is Jamie Gender Stereotype Discussions
The 5th graders immediately agreed that there is no such thing as "boy" or "girl" toys, but then embarked on collective self-reflection trying to understand why they segregate themselves at lunchtime as the girls and boys choose to sit apart. They then decided they would all sit together and see what happens. Observing their discussion was a wonderful reminder of how using picture books with older children can spark high-level intellectual thinking.
Many of the younger children wanted to know if Jamie in my book Jamie is Jamie is a boy or a girl. They used evidence from the text to prove that Jamie is one or the other (e.g. Jamie has short hair so he's a boy, Jamie plays with dolls so she's a girl). At times I challenged them by asking if girls can have short hair too or if boys can play with dolls. They were surprised to know that there is no answer; exactly why the message in Jamie is Jamie is so important. The goal of this picture book is to let the reader make their own determinations on Jamie's gender and embrace whatever that means to them.
I was especially touched when one teacher approached me to tell me that she has a trans daughter who is now a teenager and it would have made a world of difference if she could have read Jamie to her when she was younger.
Using Jamie is Jamie to Confront Gender Stereotypes
However, one of my favorite moments during the tour, it's something I love to talk about in interviews, took place in a 3rd-grade classroom in the Bronx. The kids were trying to figure out if Jamie is a boy or a girl and someone brought up that Jamie is playing with a doll, therefore Jamie must be a girl. The kids recognized that boys can play with dolls, too. Then I asked if that means that all girls like to play with dolls. There wasn't a consensus on that one. I told them the story of how friends gave my daughter a baby doll that cried. She was less than 1 year at the time and she used her fingers to open up the baby doll's chest and remove the voice box. We joked at the time, saying she had performed surgery as a baby. But, we knew that she wasn't interested in the doll. (She hasn't ever really been interested in dolls and prefers superhero action figures.)
Once I finished telling the class about the baby doll with the open chest, several girls put their hands in the air. One by one, every girl in the class proceeded to tell me their creepy doll story. A doll they have been given, or one that belonged to a sister or a cousin that they were forced to look at. One girl even went so far as to destroy her sister's doll because it scared her so much. I loved hearing their stories because as a society we take for granted that "girls love/need/want baby dolls" and we never think about whether or not the child will find the doll scary.
I am eternally grateful to have had the privilege of reading Jamie is Jamie to a few hundred children during the tour and since. I love how their faces light up when they hear that they can be free to play with whatever they'd like. It especially warms my heart to hear how the kids would like to play with Jamie and would like to follow Jamie's example by respecting their classmates and being a good friend to others.
Here's to many more years of success for Jamie Is Jamie and I can't wait to see how many lives this wonderful book of mine will touch!
---
One more thing…
Through color-coding in stores, kids "learn" which toys are "supposed" to be for girls or boy. Pink and yellow toys are considered "girly" and anything blue or dark green is obviously for boys, right? What about the toys themselves? Can boys play with dolls and girls play with trucks?
Of course, they can! And that's the open-minded thinking that is captured in my children's picture book, Jamie is Jamie.
I wrote Jamie is Jamie for my daughter who'd been told that only boys can play a superhero. My daughter and every other child deserve a book that gives them permission to be free to play and explore their own way-not the way everyone "thinks they should."
I created my book to challenge gender stereotypes and encourages children to make play choices based on their interests. And because playing is fundamental to learning, I've created a special section in Jamie is Jamie for teachers, parents, and caregivers where they can find tips on how to make kids' playtime learning time.
Get the scoop on Jamie is Jamie on Amazon or FreeSpiritPress.com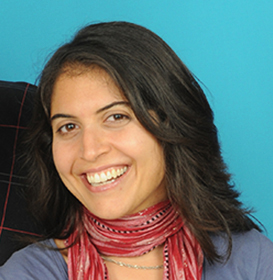 Afsaneh has been teaching for over 15 years from preschool to graduate school, and is often invited to give teacher training workshops and speak at educational conferences. Her vast experience in working with different ages, academic levels, and cultures has given her the ability to work with anyone and help them achieve their learning goals. She is also the author of Jamie is Jamie.