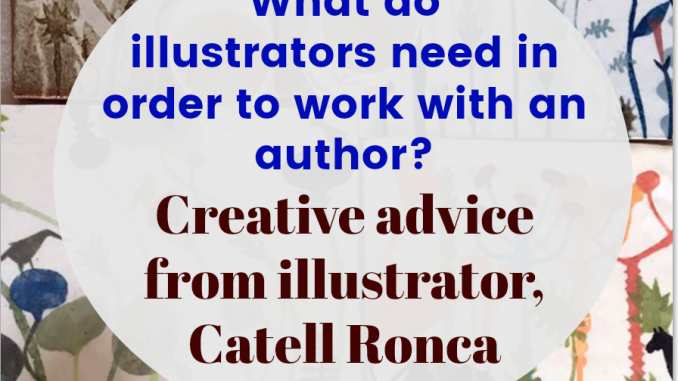 If you are one of the many talented writers in the world who dream of publishing a children's picture book you also know that working with a skilled and professional illustrator is essential when bringing your story to life. You may also be wondering exactly what do illustrators need in order to work with an author?
I was fortunate to be able to collaborate with the super-talented illustrator, Catell Ronca, and she was kind enough to let me pick her brain and answer that question.
First, a little about Catell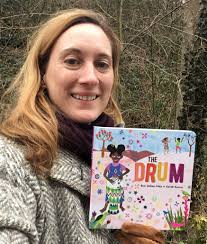 Catell was born in Basel, Switzerland. Lives and works in Lucerne. Catell graduated from the Royal College of Art in London and works for a variety of international clients in publishing, editorial, and advertising. Her work is regularly recognized in illustration annuals. Some of her favorite things are the Swiss Alps, hand painted Folk Art and making ceramic objects.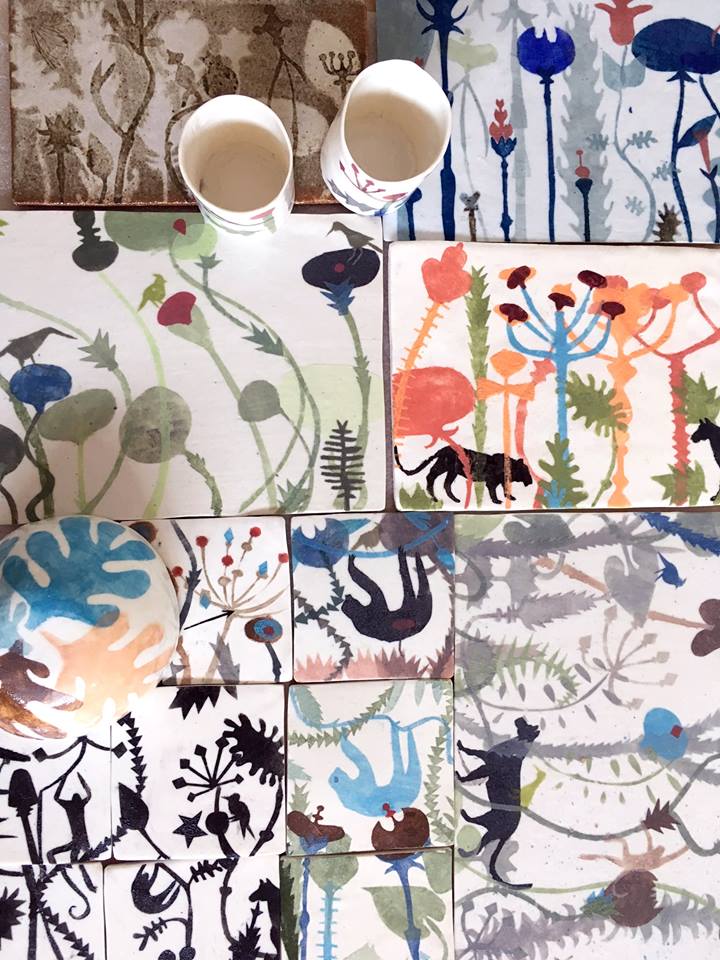 Q&A: What illustrators need in order to work with an author
Q: What do illustrators need in order to work with an author?
Catell: As an illustrator, I really need to have the freedom to interpret the text the way I see fit. I will need the final version of the text, so that text and image can work hand-in-hand. It is essential that both parties understand, that the image is not a mere representation of the text, but gives an additional vision to the story. What the text says, does not need to be repeated by the image and vice versa.
Of course, having a strong working relationship with an author who also understands and how images communicate is a fantastic advantage. A constructive conversation can lead to a real collaboration for a fantastic product, which is the book.
Q: What do you look for when agreeing to work with an author?
Catell: I love originality and funny stories. I love it when an author has understood children and has a positive, and also intellectual approach to his/her stories.
Q: What do you look for in a manuscript?
Catell: Normally I don't work with manuscripts. I wait until an editor approaches me with the final text.
Q: What are some things that writers do that are off-putting to illustrators?
Catell: Changing the text too often, or being inflexible when it comes to editing the work. Sometimes the text can be very obscure and not lend itself easily to be interpreted or complemented by an image. That is why working with an editor is crucial. Of course, both illustrator and author have their egos and think everything they do is excellent.
Q: What do you see as the key role of the illustrator?
Catell: As I mentioned above, the illustrator has a visual vocabulary and gives an additional dimension to the meaning of the stories. The illustrators provide a visual sub-story or an atmosphere, a nonverbal (sometimes also a very literal) interpretation of the wider meaning of what the text is saying and what that could look like.
Q; Where can potential clients find you?
 The Scoop on Jamie is Jamie
Through color-coding in stores, kids "learn" which toys are "supposed" to be for girls or boy. Pink and yellow toys are considered "girly" and anything blue or dark green is obviously for boys, right? What about the toys themselves? Can boys play with dolls and girls play with trucks?
Of course, they can! And that's the open-minded thinking that is captured in my children's picture book, Jamie is Jamie.
I wrote Jamie is Jamie for my daughter who'd been told that only boys can play a superhero. My daughter and every other child deserve a book that gives them permission to be free to play and explore their own way-not the way everyone "thinks they should."
I created my book to challenge gender stereotypes and encourages children to make play choices based on their interests. And because playing is fundamental to learning, I've created a special section in Jamie is Jamie for teachers, parents, and caregivers where they can find tips on how to make kids' playtime learning time.
Get the scoop on Jamie is Jamie on Amazon or FreeSpiritPress.com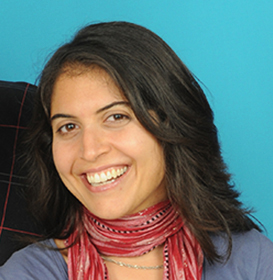 Afsaneh has been teaching for over 15 years from preschool to graduate school, and is often invited to give teacher training workshops and speak at educational conferences. Her vast experience in working with different ages, academic levels, and cultures has given her the ability to work with anyone and help them achieve their learning goals. She is also the author of Jamie is Jamie.