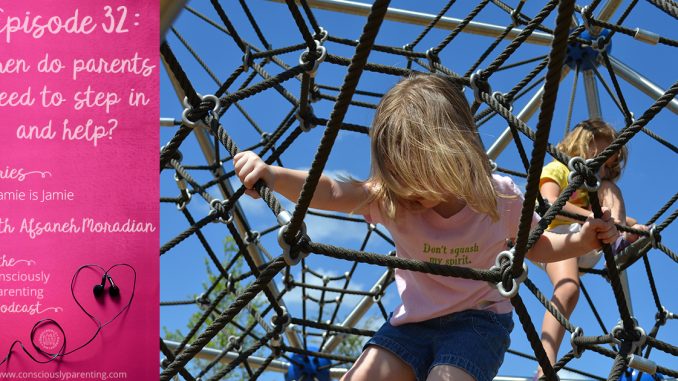 Intervening in Kid Conflicts
As the parent of a preschooler, I feel responsible for my child's behavior whenever we are in public. While I am aware that I do teach my child how to treat others (share, take turns, keep hands to herself, etc.), I also know that she can't really develop into her own person who makes good decisions if I never let her practice. In this Consciously Parenting podcast Rebecca Thompson Hitt and I discuss the importance of letting kids try to work out their differences before an adult jumps in to help. I get to explain why this is important as well as offer up guidelines and tips for doing so.
Podcast Episode #32 – When do parents need to step in and help?
Click the image below to listen to this Consciously Parenting Project Podcast!
---
One more thing…
Through color-coding in stores, kids "learn" which toys are "supposed" to be for girls or boy. Pink and yellow toys are considered "girly" and anything blue or dark green is obviously for boys, right? What about the toys themselves? Can boys play with dolls and girls play with trucks?
Of course, they can! And that's the open-minded thinking that is captured in my children's picture book, Jamie is Jamie.
I wrote Jamie is Jamie for my daughter who'd been told that only boys can play a superhero. My daughter and every other child deserve a book that gives them permission to be free to play and explore their own way-not the way everyone "thinks they should."
I created my book to challenge gender stereotypes and encourages children to make play choices based on their interests. And because playing is fundamental to learning, I've created a special section in Jamie is Jamie for teachers, parents, and caregivers where they can find tips on how to make kids' playtime learning time.
Get the scoop on Jamie is Jamie on Amazon or FreeSpiritPress.com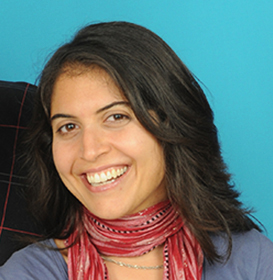 Afsaneh has been teaching for over 15 years from preschool to graduate school, and is often invited to give teacher training workshops and speak at educational conferences. Her vast experience in working with different ages, academic levels, and cultures has given her the ability to work with anyone and help them achieve their learning goals. She is also the author of Jamie is Jamie.