These last 8+months have been hard for everyone. Globally, people have had their lives uprooted and are restricted to their homes.
Our family is no different.
Our homeschooling family is used to traveling every couple of months, sometimes more. Every spring we visit beloved friends and family and provide a completely different experience for our 7-year-old. We are constantly looking for ways to get her out into the world and broaden her horizons. 
Of course, we are glad to do our part and stay home. We don't want to risk getting sick and we certainly wouldn't want to put anyone else at risk. 
However, it's hard to watch the disappointment in my kid's face when she realized we won't be traveling to New York City this spring or that she can't go to her afternoon classes anymore.
The hardest part has been cutting my very social child off from her friends. Believe me, she has expressed her unhappiness very clearly (and loudly). 
While we've been planning activities and trying to make the best of the situation (creating a cafe on the back porch complete with menu, teaching her to ride her bike without training wheels, doing science experiments, recreating our family restaurant in NYC, etc.) there's no substitute for her Friday afternoons with her best friend and seeing other friends every Saturday. 
As a teacher and parent, I constantly think about my kid's needs and how to best meet them. I was stuck. We can't travel. She can't see her friends. Of course, she can and is video chatting with kids, but it's not the same. Then the answer came to me.
How do you spend time with friends and travel without going anywhere and talking to anyone? Books.
We are big readers in this house, but I've been too anxious to focus on a book these days and my kid is going through a Dav Pilkey neverending phase. I switched gears and looked for stories that focus on friendship and adventures. I started to remember the characters I missed after the book was finished.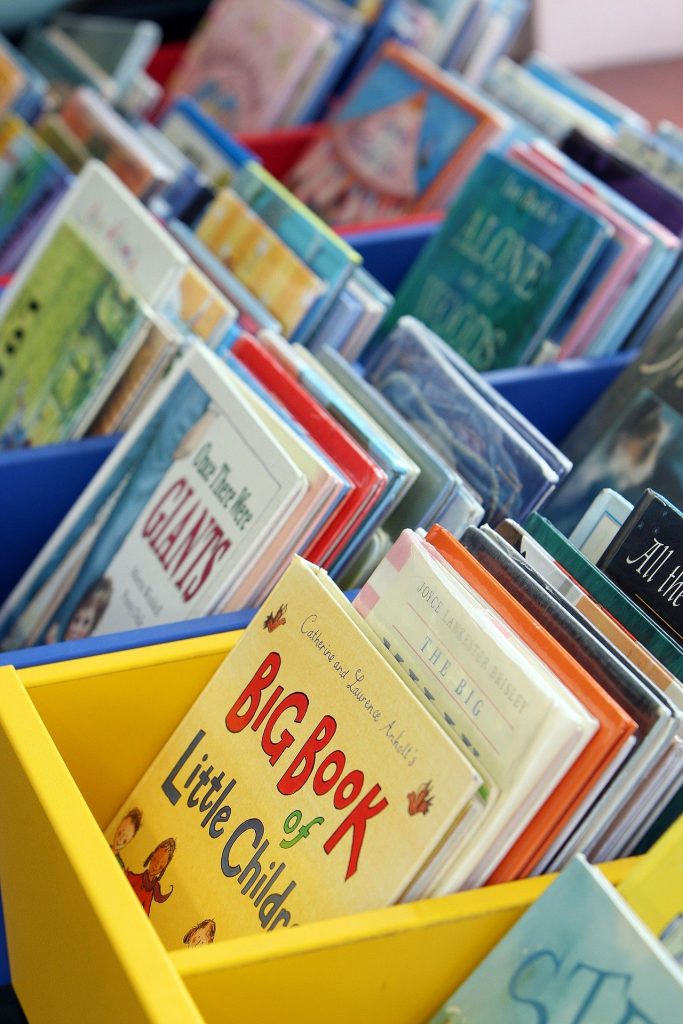 Luckily, so many books have been made available for free online and several public libraries and made their catalogs digital. I have found it soothing and a wonderful distraction to read some of my favorite books from childhood with my daughter the past couple of weeks.
The answer is so simple and something we all know, yet I needed to remind myself. I hope this reminder is helpful to you as well. I can't think of a better time than now to let books transport us and distract us from our here and now.
One More Thing!
I am over-the-moon excited to share that the follow-up book to my wildly successful Jamie is Jamie picture book will be available in the Fall of 2020!
illustrated by Maria Bogade
Published by Free Spirit Press
(for ages 4-8)
Jamie is excited to spend the day walking around the neighborhood with great-grandma Bubbie. They meet so many friends and neighbors along the way . . . but Jamie has to correct Bubbie when she assumes Ms. Wallace is a he and their server is a she.
"You can't always know if someone goes by he or she or something else. Sometimes a person will tell you. If they don't, you can use the person's name or you can say they."
Jamie helps Bubbie understand that it's important not to assume a person's pronouns based on appearance, and to always use the name and pronouns they go by: he, she, they, or something else.
Jamie and Bubbie is a book that introduces children, through an accessible fictional narrative, to the nonbinary experience, the use of gender-neutral pronouns, and how to respectfully use personal pronouns. They will learn the importance of using the correct pronouns, and that sometimes a person's name and pronouns can change.
The story stays lighthearted and sweet, while diving into an often misunderstood, evolving topic, so children can build empathy and begin to explore their own feelings about gender identity. A section at the back of the book includes tips for teachers, parents, and caregivers for expanding on the concepts in the book and for talking with children about gender.
Be one of the first to get this wonderful picture book! Order your copy
HERE
and be among the first to enjoy this wonderful picture book!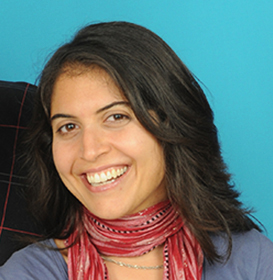 Afsaneh has been teaching for over 15 years from preschool to graduate school, and is often invited to give teacher training workshops and speak at educational conferences. Her vast experience in working with different ages, academic levels, and cultures has given her the ability to work with anyone and help them achieve their learning goals. She is also the author of Jamie is Jamie.